Thank you all who joined us at Free Chapel for Celebration of Unity. Also thanks to all you watched the event online using Facebook or Youtube.
Please check in with us often as we will be announcing the replay of the event in the coming future.
If you would like to ensure you receive our latest updates please sign-up: Here
Here is a special presentation from Dr. Alveda King on Non-Violent Conflict Resolution
We all agree that our nation needs healing. We also agree that righteousness and justice are the foundation by which we can see the Kingdom of God established in the earth according to Psalm 89:14. Please join with the Reconciled Church and partners committing to praying and fast for our nation.
Our goal is to sign up 35,000 churches to pray weekly for a transformation of the American culture. Sign up your church or your family for a specific prayer watch below. When you pray, please agree with us on the following prayer points:
1) Spiritual awakening beginning first in the US that affects the globe
2) Restoration of a sense of unity and peace within urban centers in the US
3) Economic Revival within the US causing urban wilderness to bloom like a rose (Isaiah 35:1-2).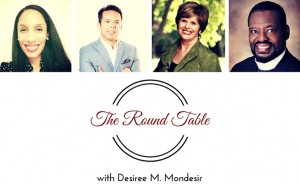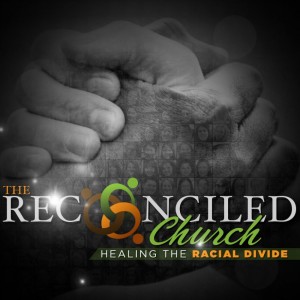 The Reconciled Church Initiative (TRC)  along with several national partners convened the Carolina Values Summit on February 11, 2016.
The event was held at Winthrop University in Fort Hill, SC.
Here are a few headlines from this historic event:
Cruz, Carson reach S.C. Christian voters at Winthrop values summit
GOP Candidates Stump at Carolina Values Summit
Cruz, Carson participate in Carolina Values Summit on Winthrop campus
Cruz, Carson reach S.C. Christian voters at Winthrop values summit
GOP candidates woo SC evangelicals who want to stem anti-Christian tide
Practical Steps Toward Racial Reconciliation Across America
Bishop Harry Jackson, one of the nation's most prominent African-American pastors, along with Bishop T.D. Jakes, senior pastor and New York Times bestselling author, leader and speaker, came together to host a gathering of racially and culturally diverse Christian faith leaders to take practical steps toward racial reconciliation across America.
Watch Daystar One Series - One Voice
Watch Daystar One Series - One Action
Watch Daystar One Series - The Reconciled Church
Watch Daystar One Series - One Church
Please partner with us! Sign the Covenant and let us keep you informed of upcoming events!
"It was Dr. King who said that injustice anywhere is a threat to justice everywhere," said Bishop Jakes. "We cannot continue as if we live in a post-racial society, when there is mounting evidence to the contrary. Recent history is loudly telegraphing the need for a meaningful dialogue on race."
"We must begin the conversation in the church where every significant movement impacting the lives of African-Americans has begun," Jakes continued. "But this is not our fight alone. This is America's burden as well as her opportunity to rightfully tilt the scales toward justice for all. This is also a tremendous opportunity for the church to be the light in what have been very dark days for our country!"
In addition to Bishops Jackson and Jakes, other conveners included:
James Robison, founder and president of LIFE Outreach International and co-host of LIFE Today TV;
Dr. Alveda King, pastoral associate and director of African-American outreach for Priests for Life and Gospel of Life Ministries and niece of Dr. Martin Luther King Jr.;
Dr. Samuel Rodriguez, president of the National Hispanic Christian Leadership Conference/CONELA; and
Dr. Tony Evans, senior pastor of Oak Cliff Bible Fellowship and founder and president of The Urban Alternative;
Dr. R.A. Vernon, founder and senior pastor of The Word Church; and
Dr. Jim Garlow, senior pastor at Skyline Church, among others.
DETAILS
"The Reconciled Church" began with a private prayer session followed by four prescriptive panel discussions of best practices around the country and potential solutions to heal racial division. The dialogue centered around the seven "Bridges of Peace"  with a primary focus on civic engagement; community service/outreach; education; engagement with the criminal justice system; and urban economic development strategies.
Late in the afternoon, leaders gathered for an interactive session with media to summarize their conversation and consensus for moving forward.  This was followed in the evening by a public communion worship service, commissioning individuals to go out and work for reconciliation, which was broadcast live on DAYSTAR.  To watch the worship service, click here.