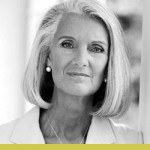 Called "the best preacher in the family" by her father, Billy Graham, Anne Graham Lotz speaks around the globe with the wisdom and authority of years spent studying God's Word.
The New York Times named Anne one of the five most influential evangelists of her generation. Her Just Give Me Jesus revivals have been held in more than 30 cities in 12 different countries, to hundreds of thousands of attendees.
Whether a delegate to Davos' Economic Forum, a commentator to theWashington Post, or a groundbreaking speaker on platforms throughout the world, Anne's aim is clear – to bring revival to the hearts of God's people. And her message is consistent – calling people into a personal relationship with God through His Word.
Anne is a best-selling and award-winning author of 15 books. Her most recent release is Wounded by God's People.She is the President of AnGeL Ministries in Raleigh, North Carolina.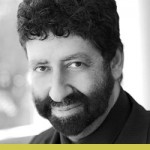 Jonathan Cahn is a Messianic Jewish Rabbi and pastor best known for his best selling novel The Harbinger, in which he compares the United States and the September 11 attacks
to
ancient Israel and the destruction of the Kingdom of Israel. In particular, he sees Isaiah 9:10 as a prophetic warning to the United States. The Harbinger was followed with The Harbinger Companion: With Study Guide.

By the time he was 20 years old he had become a Messianic Jew, accepting Jesus as the Messiah after almost being killed in two separate accidents, the first being when he was driving on the road when he narrowly avoided a collision and the second at a railway crossing when he escaped from his car before it was crushed by an oncoming train. He went to Purchase University and studied history. He ministered to the New York City homeless for many years and became a licensed minister. In 1989, Cahn started "Hope of the World Ministries" (HOW), an outreach of the Gospel and compassion projects for the needy and currently is the president of the organization and further publishes Sapphires Magazine and ministers on radio, television, and the internet. Cahn is also the head of the Beth Israel worship center (a messianic congregation) whose "liturgy focuses on Jesus as savior."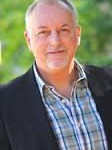 Paul Louis Cole is one of the world's leading experts on men's issues, character maturity and personal life expansion, the restoration of families and rescuing children trapped in abuse and neglect. His work as a journalist has taken him from inside firefights in Middle Eastern wars to perilous revolutions deep in the jungles of Central America. His extensive charity work ranges from the launch of the highly successful charity FarmAid working with Willie Nelson, assisting in launching one of the most successful AIDS programs in African history to building a mentoring program for at risk youth in the U.S. His professional accolades range from Emmy awards to Addy awards to numerous charity and civic awards. He could be considered a double outlier having invested over 20,000 hours in the pursuit of masculine excellence.
As global President of the highly regarded Christian Men's Network, Paul is a man driven with a global mission for the transformation of men and nations. His passion is to build strong men who lead their families, serve their community and live life to the fullest. He is a dedicated champion for raising up successful young
leaders,
and committed to challenging and helping men to be great dads. His organization is active in more than one hundred nations.Paul is the son of Dr. Edwin Louis Cole, the founder of the Christian Men's Network and considered the "father of the Christian Men's movement." A successful
thirty-five year old
church-based ministry, CMN leads a global men's movement active in over 100 nations and connecting over one-million trained leaders on every continent.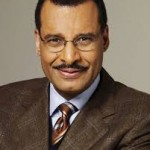 A. R. Bernard is the Founder, Senior Pastor and CEO of Christian Cultural Center (CCC) located in Brooklyn, New York, United States. CCC is a ministry and not-for-profit 501c(3) organization, that currently has over 33,000+ members and sits on an 11.5-acre (45,000 m2) campus.
He is also the President of the Council of Churches of the City of New York representing 1.5 million Protestants, Anglicans and Orthodox Christians. He sits on the NYC Economic Development Corporation Board, served on NYC School Chancellor's Advisory Cabinet and Mayor Michael Bloomberg's 2001 Transition Team.
Bernard left his 10-year banking career in 1979 to go into ministry full time. As the bible study group grew, so did the need for a facility. The Bernard's took their savings and rented a small storefront in the Greenpoint section of Brooklyn. Later that year Household of Faith Ministries was incorporated. In 1988, Household of Faith purchased and renovated an abandoned Brooklyn supermarket into a 1000 seat sanctuary, complete with administrative offices and a bookstore. Household of Faith was renamed Christian Life Center and formally moved into its property in June 1989 with a membership of 625.

Dr. Negiel Bigpond  is a full-blood Euchee (Yuchi) Indian and is a fourth generation minister of the gospel. He and his wife Jan have been married for 35 years and have 3 children, 2 sons-in-law, 1 daughter-in-law, and 4 grandchildren. Dr. Bigpond has been in ministry for over thirty years and has been both evangelist and pastor, evangelizing in over 143 native reservations and currently serving as Apostle of Morning Star Church of All Nations. He has always had a heart for those in prison and maintains a prison ministry at Morning Star. He is a certified drug and alcohol abuse counselor.
Dr. Negiel Bigpond has been in ministry for over thirty years and has been both evangelist and pastor, evangelizing in over 143 native reservations and currently serves as Apostle of Morning Star Church of All Nations. He is an accomplished musician and singer and is also a certified drug and alcohol abuse counselor. Dr. Bigpond is a full-blood Euchee (Yuchi) Indian and a fourth generation minister of the gospel. He and his wife Jan have been married for 39 years and have three children, two sons-in-law, one daughter-in-law, and six grandchildren.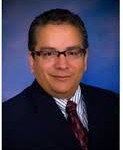 Bishop Angel L. Núñez was born in New York City. His father abandoned the home before his birth and at the tender age of eight he had lost his mother to cancer. This left him in the care of the government institutions and forced him to live from home to home. But, God's hand was always upon him and through divine intervention he was placed with a Christian family for a few years. It was in this home where a lasting imprint of God's love was deposited into his life. Even after growing and succumbing to a life of violence and drugs, God's seed of love bore salvation and healing to his broken heart.
The Bishop has been in ministry for over 34 years and is an Ordained Minister of the Bilingual Christian Fellowship and holds a Doctorate Degree in Divinity with a Masters in Theology. As Senior Pastor of the Bilingual Christian Church of Baltimore for over 24 years, he still travels as an International Evangelist winning souls for Christ. He has traveled to 26 countries carrying a prophetic mantle and challenging word to the church to rise up and fulfill her destiny in Christ. Bishop Núñez provides an apostolic oversight to ministries, both domestic and abroad, giving instruction, direction and training to pastors and leaders, equipping them to effectually serve the body of Christ.
In this season of his life, he is sensing a pull to speak out about social injustices and also to bring the church into unity cross culturally by breaking down the ethnicity barriers.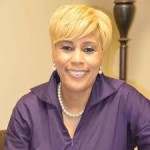 Dr. Sharon R. Nesbitt is the founding pastor of Dominion World Outreach Ministries in Marion, Arkansas, where she leads a multi-cultural, non-denominational ministry in its pursuit to effect global change through discipleship and training. With her keen ability to both impart and cultivate the principles needed to achieve and maintain greatness, Dr. Nesbitt teaches individuals how to operate in their God-given purpose with power and authority. Dr. Nesbitt exhibits a level of expertise that distinguishes her as one of the leading figures of our time. Leaders, corporations, innovators, and professionals follow this powerful business-woman who links biblical principles with economic strategies to serve local and global communities. Dr. Nesbitt travels extensively both domestically and abroad ministering across racial, denominational, and international boundaries, preaching and teaching the uncompromising Word of God.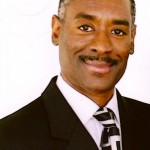 Bishop Marcus A. Johnson, Sr.
Bishop Johnson serves as the Vice President of the Multicultural Prayer Movement, Baltimore National Day of Prayer Chairperson, Vice President of the Baltimore Apostolic Ministerial Alliance, Co-Chair of the African American Leadership Forum for Public Safety, CEO of the Bridge to Life Community Development Corporation, Inc., Life Coach, and missionary. As a multifaceted leader with a global vision, Bishop Johnson is reaping a kingdom harvest for Christ.
Bishop Johnson served at the First United Church of Jesus Christ (Apostolic) for three decades. Following the charge given by his spiritual father, in December 1999, Marcus founded the New Harvest Ministries, Inc. Within one year, Bridge to Life Community Development Corporation, Inc. was created to provide recovery and support services for individuals and families disregarded by society.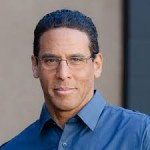 Miles Gregory McPherson is the pastor of The Rock Church in San Diego, a motivational speaker, and a former NFL football player. Pastor Miles McPherson played four years in the NFL with the San Diego Chargers from 1982-1985. It was during this time that he developed a cocaine addiction that found the NFL star in a tailspin as he began feeding his habit. After his second season in the NFL and after a weekend-long drug binge, he called out to Jesus Christ, accepted Him and stopped doing drugs in one day.In 2013, Pastor Miles initiated Do Something Church; dedicated to equipping churches to transform the world by successfully meeting their community's needs through innovative outreach strategies. His book, Do Something: Make Your Life Count, is designed to equip people to take Christ's love to the streets and make a difference in their community.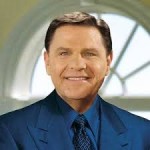 Kenneth Copeland Kenneth and Gloria Copeland understand just how life-changing the message of faith is. They started out just like any of us—struggling with continual lack, debt, sickness, and discouragement.
Then they decided to trust God and base their lives on His Word. If a situation in their lives didn't line up with what they read in the Bible, they changed what they did. Every time.
That decision made all the difference. They soon began to experience THE BLESSING—joy, peace, freedom, health, and love—in every area of their lives. And as they witnessed their lives changing, they were eager to tell others.
Since 1967, thousands of Partners have learned to apply the Word to their lives, find their unique voice and live in victory. And those Partners are spreading the message, taking it far beyond what Kenneth and Gloria ever dreamed.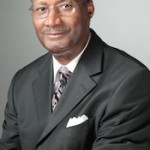 Pastor Jerry Young is the Pastor of New Hope Baptist Church, and in 2014, was elected as the 18th President of the National Baptist Convention, USA, Inc. He is the founder and headmaster of New Hope Christian Pre-School and New Hope Christian Elementary School, together serving 300+ students, from infants to 6th grade. Dr. Young has had the opportunity to preach in pulpits across the country and has breached several racial and denominational lines, touching them with the transforming power of the gospel of Jesus Christ.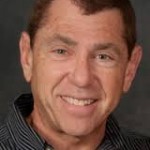 Lon Solomon is an American non-denominational Christian megachurch evangelist and the senior pastor at the McLean Bible Church in McLean, Virginia.
Pastor Solomon was born and raised in a Jewish home in Portsmouth, Virginia.
In 1980, Solomon became the senior pastor at McLean Bible Church in the Virginia suburbs of Washington, D.C., where he has served ever since. Today, Solomon ministers to over 14,000 people every weekend at McLean Bible Church.
The birth of Solomon's disabled daughter Jill led to his initiating and organizing the Access Ministry of McLean Bible Church, a vast ministry to serve the needs of disabled children and their families.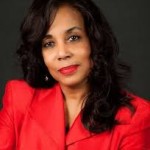 Lynne M. Jackson is a great-great granddaughter of Dred Scott, and founder and president of the Dred Scott Heritage Foundation. The goal of the foundation is to promote the commemoration, education and reconciliation of our histories, with an eye toward helping to heal the wounds of the past.
Since the inception of the foundation in 2006, Lynne has dedicated herself to casting a new light on the history of her ancestor and the landmark Dred Scott Decision by commemorating, educating and actively working toward reconciliation. She has traveled across the United States sharing the story of her ancestors, their case, and what it means to the future of this nation. Her efforts have been effective and thorough.
The Sons and Daughters of Reconciliation ™ are individuals who have committed to participating in educational programs of the Dred Scott Heritage Foundation to promote and remember their ancestor's histories and their importance to the generations who do not know. Several include descendants of past slave owners. In recent years, several have convened at the Annual Reconciliation Forum.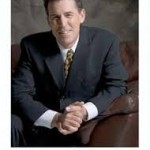 Robert Anthony Schuller is an ordained minister in the Reformed Church in America, a New York Times best-selling author, keynote/motivational speaker, businessman and transitional leadership coach. He is regularly seen on national stages, at prayer breakfasts, representing various companies, and frequently travels internationally advocating world peace, with The Global Peace Foundation. For nearly 25 years Pastor Schuller has helped people seek recovery from drugs and/or alcohol, highlighted in his book published in 1993, "Dump Your Hang-Ups Without Dumping Them On Others." For as long as the weekly program has been on the air, cable and Internet, he has been seen on the "Hour of Power" which once had an audience of 20-30 million worldwide each week. He previously served as Senior Pastor of The Crystal Cathedral.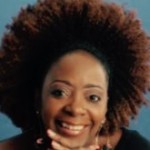 Dr. Donna Saunders is the co-author of Faith Factor IV: Review of Clinical Research on Spiritual Subjects (Prevention and Treatment of Illness, Addictions, and Delinquency), One Nation Under God: Toward Race Reconciliation, and numerous written media dealing with the  scientific link between faith and health. She has lectured and trained at such prestigious institutions as Harvard University Medical School, Johns Hopkins School of Public Health, Congress of National Black Churches, and National Institutes of Healthcare Research and been interviewed by national media venues such as CNN, Essence Magazine, and CBS.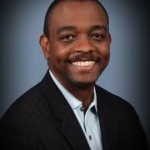 Will Ford III currently serves as Director of the Marketplace Leadership Major at Christ For The Nations Institute, in Dallas, Texas. A Banking and Finance graduate from Morehouse College and Bible student from Emmaus Road Ministry School in Euless, TX, he is the founder of Hilkiah Ministries. Many know him internationally, however, for his family heirloom, and it's connection to slavery and prayer for freedom.