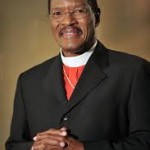 Bishop Charles Blake
Charles Edward Blake, Sr. is the presiding bishop of the Church of God in Christ, Inc., a six million-member Pentecostal-Holiness denomination. Bishop Blake is also the pastor of the West Angeles Church of God in Christ (COGIC), one of the largest churches in the nation with a membership of over 24,000. In response to the HIV/AIDS crisis in
Africa, Blake founded the Pan African Children's Fund (PACF). Save Africa's Children, a program of PACF, currently provides support to over 220 orphanages throughout sub-Saharan Africa. Bishop Blake has also served as a member of the Board of Directors of Oral Roberts University.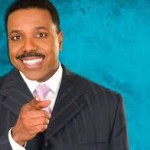 Creflo Dollar
Creflo Dollar is the founder and senior pastor of World Changers Church International (WCCI) in College Park, Georgia, which serves nearly 30,000 members; World Changers Church-New York, which hosts over 6,000 worshippers each week; and a host of satellite churches.  A former educational therapist, Creflo Dollar received a bachelor's degree in education and both a master's and doctorate degree in counseling. He was awarded an honorary Doctor of Divinity degree from Oral Roberts University in 1998. His award-winning Changing Your World television broadcast reaches nearly one billion homes in practically every country in the world.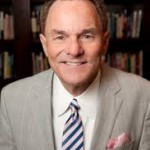 Dr. Ronnie Floyd

Dr. Ronnie Floyd has been a pastor for over 38 years. Since 1986, Pastor Floyd has served as the Senior Pastor of Cross Church, Northwest Arkansas. In June 2014, Dr. Floyd was elected President of the Southern Baptist Convention Dr. Floyd's ministry as a
local church pastor has been one of commitment to evangelism, discipleship, and the advancement of the Gospel to America and around the world. In Dr. Floyd's 28 years of ministry in Northwest Arkansas, the church has baptized over 17,000 persons.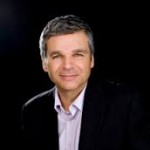 Jentzen Franklin

Jentezen Franklin is the senior pastor of Free Chapel in Gainesville, Georgia and Free Chapel OC (Orange County) in Irvine, California. Franklin is the author of New York Times best sellers, Right People, Right Place, Right Plan and Fasting. His ministry extends
internationally through the televised broadcast, Kingdom Connection, which is seen on television networks such as TBN and The Church Channel.
In 1989, Jentezen became the senior pastor of Free Chapel, which was made up of a small congregation of about 300 people. In 2004, the church moved to its current location, which has a 3,000 seat auditorium. In 2007, Jentezen Franklin opened the second Free Chapel Church in Irvine, California. On August 5, 2007, the church held its
first service with about 163. Since that day, the Free Chapel Orange County has radically expanded, and now serves thousands weekly.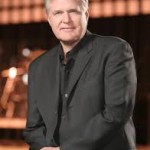 Dr. Jim Garlow

Dr. Jim Garlow is the senior pastor of Skyline Church in San Diego and is heard daily on over 850 radio outlets in a one minute commentary called "The Garlow Perspective."  In addition, he has done over 1,100 interviews in print, radio and TV, including CBS, NBC, CNN, Fox, MSNBC and Comedy Central on theological, historical and cultural matters.
Well Versed: Biblical Answers to Today's Tough Questions, published by Regency Publishers of Washington, DC, is Garlow's 15th book on historical, theological and cultural issues, including one which was a New York Times bestseller.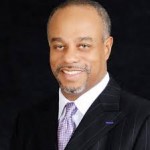 Pastor John Jenkins, Sr.

His pastoral journey began in February 1987 when Jenkins was called to serve as the senior pastor at Union Bethel Church in King George. In 1990 he became the pastor of First Baptist Church of Glenarden. The fruit of Jenkins' biblically based teaching is evidenced in the growth of church membership from 500 to more than 10,000. Today, an average 11,000 people attend weekly Sunday services between two campuses located in Landover and Upper Marlboro, Md.
In addition to his role as senior pastor, Jenkins is a trustee at Bethel University and board chairman for Project Bridges and The Skinner Institute. He also serves as a board member for the Greater Prince George's Business Roundtable, National Association of Evangelicals and a local hospital.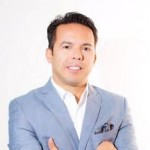 Dr. Sammy Rodriguez

Samuel Rodriguez, Jr. (born September 29, 1969) is an American Christian evangelist born to Puerto Rican parents in the United States in the 1960s. At age 16, Rodriguez delivered his first sermon and quickly grew to be a leading and acclaimed evangelical preacher. In 2000, he founded the National Hispanic Christian Leadership Conference, which serves as the Hispanic Evangelical Association, through which a network of Latino leaders was cultivated. Rodriguez is the current president of the National Hispanic Christian Leadership Conference, one of the largest Hispanic Christian organizations in the United States with over 40,118 Latino Evangelical churches as members.
As a spokesperson for Hispanic Evangelicals, Rodriguez has been a featured speaker in White House and Congressional meetings on Hispanic American issues and justice concerns. He is a member of the White House Office of Faith-Based and Neighborhood Partnerships initiative the President's Advisory Council on Faith-Based and Neighborhood Partnerships. Rodriquez currently serves on the board of directors for the
National Association of Evangelicals.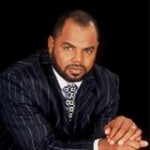 Pastor Darryl L. Winston
In 1995 Winston founded Greater Works which is a church involved in faith-based initiatives aimed at empowering people that have been marginalized socially, economically and politically. They include Community Development Corporation, Child Development Center, and services for seniors, veterans and persons with disabilities. Greater Works has been recognized for their commitment to transform blighted communities spurring the revitalization of neighborhoods and communities. Pastor Winston has received several awards for outstanding leadership in the city and beyond and has been celebrated as one of Georgia's most influential pastors and community leader.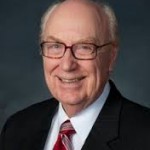 George Wood

Since August 2007, Wood has been the General Superintendent of the General Council of the Assemblies of God in the United States of America (AG) and has been Chairman of the World Assemblies of God Fellowship, the largest Pentecostal denomination in the world, since 2008.  Wood previously served as General Secretary of the AG from 1993 to 2007.
The Assemblies of God (AG), officially the World Assemblies of God Fellowship, is a group of over 140 autonomous but loosely associated national groupings of churches which together form the world's largest Pentecostal denomination. With over 384,000 ministers and outstations in over 212 countries and territories serving approximately 67.5 million adherents worldwide, it is the fourth largest international Christian group of denominations and the largest Pentecostal denomination in the world.